Odoo Website Design, with Lean Easy
We could fill this Lean Easy website design page with a long list of over 100 features that our website design offers. But we won't, as lists can be mundane.
What we will do instead is explain, hopefully clearly, how our web design differs from other web design software builders like WordPress, Duda, Wix, Zyro and Squarespace, as well as showing how we can move your web presence to Odoo.
Lean Easy website design has many features in common with other platforms. You can import and export data. It uses drag and drop. Landing pages and contact forms can be created and customised. There are pre-built templates and online store themes. Odoo has SEO management bolted in and editing is done in real-time. Odoo website design can be split into three categories:
Unlike many website builders though, Lean Easy websites are created using Modules
Modules can be bespoke or customised and these work seamlessly with each other to create a website that suits your business needs. There are compelling reasons too for your business, however large or small, to have a website developed by Lean Easy.
A good website captures leads and generates conversions and sales
It reflects your brand, your vision and values and can create a lasting impression of trust
A website acts as your primary marketing tool - it is your virtual showroom.
It acts as an integrated organisational and workflow system for your stakeholders
A website covers those 4 primary functions and more.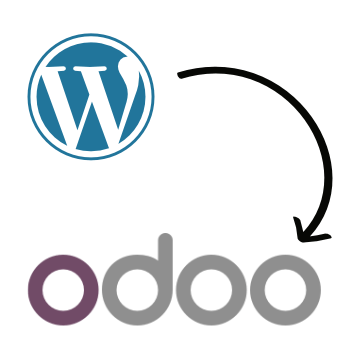 Moving from WordPress to Odoo with
Lean Easy
The Lean Easy team are experts in website design. Being coders, they understand and can implement HTML, Python, XML and Javascript, for example. This means that whatever your current website presence is designed on - WordPress, HTML coding - we can translate this into modular architecture with Odoo.
We carry out a thorough audit of what your website currently does and discuss with you what it needs to do as well or improve upon. We then transform your current website into a bespoke website design.
A design that will save you time and money and lead to improved workflows and workplace accountabilities.
The front end may look similar
Though the front end (what web visitors and customers see) may look similar, the back end (what your staff and support partners see) will not. Lean Easy website design, based on Odoo, is different to the likes of WordPress, but it is as intuitively easy to learn how to make it work for your business.
Unlike WordPress, which comprises themes, code and plugins, which often don't talk to each other or cause conflict, a Lean Easy website design is harmonious. Modules are bespoke or can be customised and the website performs exceptionally well for your customers and employees.
If you'd like to know how we can transform your current website design into an Odoo website design, contact the Lean Easy team today.
Odoo Apps
One size fits all is not the Lean Easy mantra. Absolutely not. We want to provide you with digital answers that solve your logistical questions. You may be already familiar with and using Odoo. You may want help in extending functionalities, integrating modules and using our knowledge and expertise in supporting business growth.
Odoo Customisations
Odoo is built on modules. You may want new custom modules to improve payment options or your contact forms. You may want modules that create payment quotes for customers, based on what they tell you. You tell us what you need and we extend the hand of support with modules.