Odoo
A word, a brand you may have heard of. Or may not?
Put simply, it's a business management software with a fairly short history. Odoo though is capturing hearts and minds (cliché alert) of companies globally. It's not difficult to see why either.
Firstly , Odoo works seamlessly with all the major players in the Software As A Service (SAAS) sphere.
Secondly , it's open source or, more recently, open core, as extras come with subscription costs.
Thirdly , it's free - albeit in basic form.
Odoo began its own journey as recently as 2005 - but its growth has accelerated remarkably since. It benefitted from a $90 million investment in 2019 and last year it was used by over 5 million customers. This year, its workforce is expected to top 1000.
This is not a start-up, a potential disruptor - Odoo is here, now and the future and its expansion and popularity will only increase.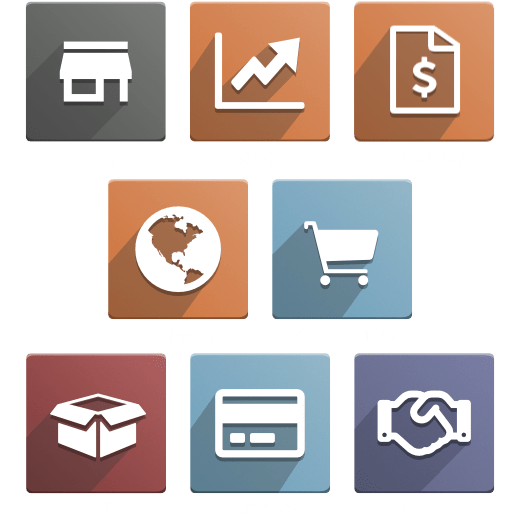 So What is Odoo Apart From the Broad Umbrella Term "Business Management Software"?
Forgive us for the jargon here, but we will refer to it briefly. Odoo is Odoo is an end to end business system including everything from front end website all the way through to accounting and everything in between. It includes CRM (Customer Relationship Management) and ERP (Enterprise Resource Planning) tool.
The beauty of Odoo is that it marries the two together - in harmony. Its scope is ambitious with it promising to:
Boost Sales
Streamline Operations
Integrate Services
Build Websites
Manage Finances
Improve Marketing
Allow for Customisation and Development
We all know that running a business requires you to wear different hats or spin plates (cliché alert #2) but Odoo becomes a system that fosters seamless cooperation between different modules of technology.
The best way, we think perhaps, to exemplify Odoo's strengths is to compare it to a digital behemoth like WordPress.
WordPress is a free, open source, SAAS application. You install it, create websites that do what you want them to do - inform, persuade, sell. But in skeletal form, WordPress needs third party integrations - to sell, you need Woocommerce, to manage emails you need a mail plugin, for example.
Odoo does that for you in one single software solution.
Odoo's own pricing is transparent and affordable. Instead of leaving you to figure out why functions aren't working or why appointments are not syncing with emails, it does this for you. The software components "talk to each other".
Lean Easy are experts with Odoo too, giving you that support and practical help in growing and streamlining your business.
We have a simple process to induct and implement Odoo as your business management partner.
You, the client . What are your requirements in terms of design, content, functions and features?
Proposal . We've listened to you and form a plan for you to see and evaluate.
Odoo development . Agreed requirements and proposals begin to spring to life.
Testing . The hard work hopefully done, we put the almost-finished product through testing to check for glitches before launch.
Launch . Testing done, your product is successfully launched, with practical training on installation and maintenance for you or us to carry out.
Want to know more? Contact Lean Easy today!